BURGESS HILL PHOTOGRAPHER
NEWBORNS  •  MATERNITY

Burgess Hill Photography studio, West Sussex
 Welcome to Echo Baby Photography
First of all congratulations on your pregnancy and thank you for visiting my website 🙂
If you are looking for a Burgess Hill Photographer and are looking for a lovely, relaxing baby photoshoot for you and your baby in a cosy newborn photography studio you're in the right place.
Equally if you are thinking of having some lovely images of your bump as a keepsake of this rite of passage in your life I can definitely help you.
My clients travel to my Burgess Hill Photography studio from all over West Sussex to experience a stress-free photoshoot resulting in stunning photos. Don't just take my word for it though – read what past clients have had to say HERE
photographer and baby whisperer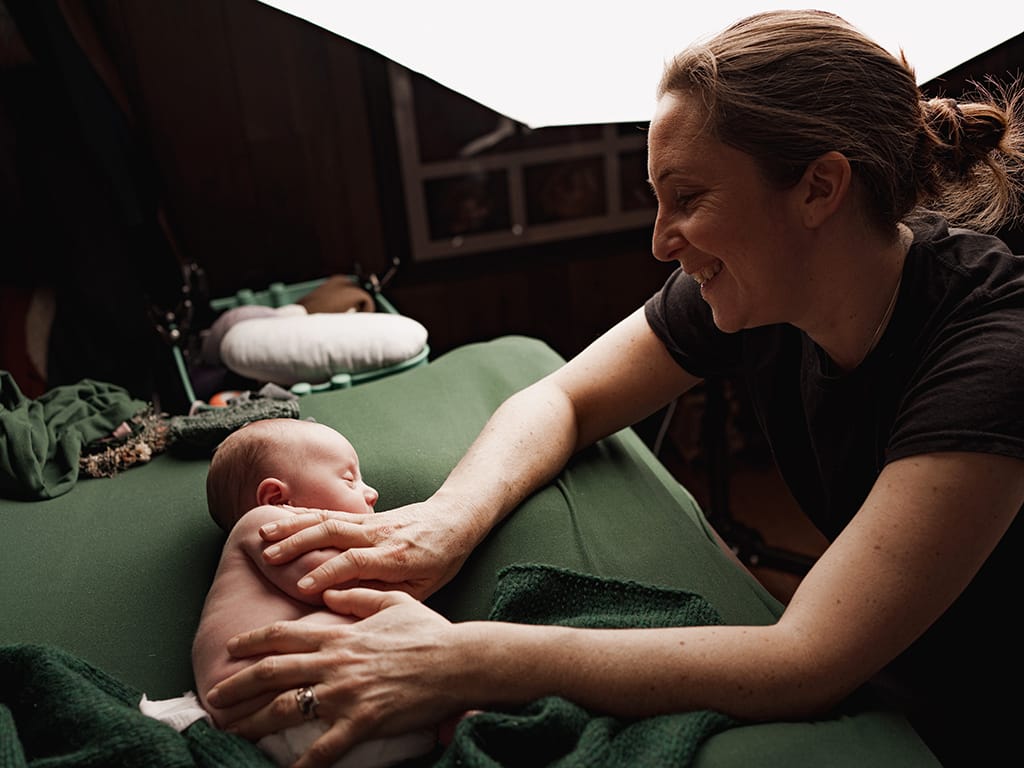 Hello! This is me – (Sally)
Finding the right professional photographer for you and your baby is so important so feel free to have a look around my website.
I specialised as a newborn photographer nearly 10 years ago and my baby whispering skills help to settle babies so they are content and relaxed. Both of my daughters were very windy babies so I had lots of practice!
If you're tempted to get some lovely photos of your bump I'd love to help you! It's a super relaxed session don't worry 🙂
Let me know if you have any questions and I'm happy to have a chat over the phone if you would like to find out more.
Thanks for visiting my website
Sally
Relaxed photoshoots for babies 6 days to 4 weeks old
Mini studio session for fabulous bump photos
Taylor Orchard
2023-04-21
We had a newborn photoshoot with Sally and she was amazing at what she does. Our baby was relaxed and happy throughout the whole shoot and the room was warm and cosy. Not only have we now got the most incredible photos to show friends and family, we had a wonderful experience both at the shoot and when viewing our photos 3 weeks later. We will definitely be back in the future 😊
Wonderful experience & great photos. Would highly recommend.
Emma Breden-Smith
2023-02-24
We've used Sally three times for our baby photos and they do not disappoint! They are always absolutely beautiful. Sally is great with the babies and can calm them very quickly and creates a very calming atmosphere. Highly recommend!
We've used sally for all our children's newborn photos (3 of them) and they have become the centre piece of our hallway. We couldn't recommend her enough from the patience and professionalism at the shoot to the touchups and presentation of the final photos everything is perfect. These photos will last a lifetime.
We've used sally for all our children's newborn photos (3 of them) and they have become the centre piece of our hallway. We couldn't recommend her enough from the patience and professionalism at the shoot to the touchups and presentation of the final photos everything is perfect. These photos will last a lifetime.
Gem Thompson-Hart
2022-04-12
Fabulous photos. Sally is fantastic, really accommodating and great with Georgie. Would 100% recommend. Thank you Sally! Gemma, Nikki, Georgie & Percy.
The photos Sally took of my newborn son and our family are stunning. Sally was very accommodating during the booking process and very professional and friendly throughout the photoshoot. Would highly recommend. Thank you so much Sally.
Sally was absolutely amazing. Despite booking very last minute, she fit us in without any problem at all! Sally made the shoot such an enjoyable and stress-free experience and was so lovely. Couldn't recommend her enough. She was so good with our baby Kacie and the photos are amazing. X
Treehoppers FK
2021-01-31
Sally has taken some amazing photographs for me since I started my outdoor nursery. She is wonderful with the children, taking the time to make them feel at ease so that she can capture some lovely natural photos. She has also taken some individual portraits of the children - which all the families have loved. It has been brilliant to have some really high quality photographs to use on our website and social media - it has made such a difference. Thank you Sally!
Sally visited us for our newborn shoot 1 week after our little boy was born. She was brilliantly supportive and reassuring with our ever shifting induction date and kept up communication along the way. Having emailed back and forth regarding the flower basket, I was excited to see what she had designed. On the day of the shoot, Sally arrived and immediately put 2 brand new, sleep-deprived parents at ease as she set herself up in. The basket was brought in last and was absolutely stunning. Incorporating a few of our wedding flower colour and lots of early autumnal hues, I knew the finishing pictures would be beautiful. And they were. More than this Sally's warm and sunny nature made the whole shoot a very precious memory. We even joked we could sneak off for a nap as we (dh and I) were so relaxed (how many new parents can say that!) The pictures are simply priceless and we have recommended her to everyone who will listen!

Burgess Hill Photographer
The Echo Baby Studio
The studio is based inside Mabel's Emporium, 10 Victoria Way, Burgess Hill RH15 9NF. With handy facilities such as a cafe and outside seating area it's a lovely place for your baby's first photoshoot.
The studio itself is private and cosy with a comfy sofa to relax on whilst your baby's photos are taken.
My professional photography studio is ideally placed for those living in Burgess Hill and the surround areas – Haywards Heath, Horsham, Crawley, Hove, Brighton, Lindfield and Cuckfield

How a newborn photoshoot works
My years of experience together with my 'baby whispering' skills mean during your shoot you will be able to relax and enjoy the session. Babies are very settled and comfortable during the newborn as we make sure all their needs are met and never rush them.
On receipt of a booking deposit we make a note of your due date. Then once your little one has arrived we schedule in a convenient morning for your baby's photo session.
Newborn portrait sessions last for around 2 hours to allow for feeding, changing and settling.
Once you arrive at my photography studio in Burgess Hill you can just relax and enjoy gazing at your beautiful baby as I create your photos for you. I have lots of beautiful swaddles, blankets, backdrops and props for use during your session. Click here for FAQs
The west sussex baby photography studio studio is based in Burgess Hill and is close to the surrounding areas of Mid Sussex including Haywards Heath, Cuckfield, Lindfield, Crawley, Horsham, Worthing, Hove, & Brighton.
Baby already here?
If you have already had your baby – congratulations!! If you would like some beautiful photos of your baby whilst they are still newborn do get in touch to see if I can fit you in.
In my West sussex photography studio (Burgess Hill) I do newborn photoshoots for up to 4 weeks of age but this is flexible if they were premature.
CLICK HERE to check availability
Older

Babies (from 4 weeks – 12 weeks old)
If you have missed the newborn 'window' and your baby is over 4 weeks don't worry – I have a tailormade session just for them! The 'Just Baby' photoshoot is a one hour session and is suitable for babies 4-12 weeks old. CLICK HERE for more information or to book.
Newborn Photoshoot
During the newborn photo session you can choose from a variety of props such as the oatmeal tub, wooden bowl and of course the gorgeous floral newborn nest. Fresh flowers are used for each newborn nest and you can advise what colours you like for a really bespoke 'wow' image.
These are baby photos with a difference! If you would like to view the Newborn Gallery click here
The family shot
It's only natural that you would want a family shot within all newborn photo sessions, including siblings. Beautifully posed images of you with your baby in your arms – these are the photos that will be sent around to all the family!
Siblings and newborns
It's great to celebrate your child's new role as big brother or big sister with the sibling shot. With safety in mind they never hold the baby but rather either lay next to each other or I do a clever edit with two photos in post production. These are always the sweetest shots and in everyone's top 10 final selection!
How much should I pay for Baby Pictures?
Photographers prices for photoshoots will vary based on their level of experience, skill and technical knowledge.
Choosing a photographer that specialises in newborns and babies means they have specific skills and experience in working safely.

Click here for my prices and packages

Creative Baby Photos – Echo Newborn Floral Nest
Natural baby photos look even more amazing with flowers and my floral newborn nests are included with every full newborn session.
Whether you are due in Autumn, Winter, Spring or Summer, you will always associate that season with welcoming your brand new baby into the world. If you are interested in creative baby photos you will find my floral newborn nests perfect for your needs.
This signature Echo style includes very special handmade willow or birch 'nests', fresh foliage & flowers and beautiful colour palettes that compliment the season.
Your baby will snuggle into his or her 'nest' and perhaps take a snooze whilst I create some stunningly unique art pieces for you to display in your home. You also receive a posy of flowers used in the shoot and some clients have pressed them as a momento of the experience.
"Just wanted to say a huge thank you for the photos, they truly are amazing and I'm totally over the moon with them! The whole experience from start to finish has been wonderful and it honestly felt like having a friend round when you did the sessions, you made us feel so comfortable. The finishing touches like wrapping the photos so beautifully added that extra little touch too, you clearly care lots about your work and that shows and makes it very special." Mrs Sinclair
To book your baby's photoshoot you can reserve your due date
anytime after your 12 week scan.
Text NEWBORN to 07780 46251 or send me a message below

Burgess Hill Photography Blog
PROFESSIONAL NEWBORN PHOTOGRAPHER SUSSEX Newborn photography photoshoots can be a beautiful way to capture the very beginning of your child's life. The photos taken at these photoshoots can be cherished for years to come – your baby's first weeks fly by so quickly it...
Newborn & Maternity Portraits by Echo Newborn & Maternity Portraits One of my favourite things is meeting a couple for their maternity session knowing that I will also have the honour of meeting their baby in a few months time. My pregnancy mini sessions are...
Finding a newborn photographer in Sussex isn't hard but finding the right one (and the right budget) can take a bit more time. Having been a specialist in Newborn Photography for 9 years now I have a wealth of experience. My clients come to me for a variety of...